A non-profit organization built to inspire grit, encourage integrity and instill confidence through youth sports.
Today's youth are faced with numerous distractions and situations that cause them to lose focus on realizing their full potential. Student-athletes, especially those from at-risk backgrounds, while facing the same dilemmas, must also develop skills in their particular sport and contend with issues that other youth do not face. In order for these students to succeed, it is critical that reactive services be in place to enable them to overcome the hurdles that undermine academic achievement and economic advancement.
Through our numerous programs, activities, counseling and intervention services, our youth sports non-profit prepares student-athletes to take control of their present situations and more effectively plan for their future. We believe that through our guidance, experience and leadership, ISAA will create an atmosphere where student-athletes excel in sports while realizing the value of their education and develop the discipline to mature and grow both academically and athletically.

Our Vision
ISAA believes that using sports to make a difference in a young person's life can make a difference in the world. This is what motivates us.

Our Mission
Implement proven and successful concepts in the areas of academics, athletic development, personal growth, social awareness and fitness & nutrition to comprehensively prepare today's pre-collegiate student-athletes who desire to become a successful collegiate student-athlete and ultimately a productive member of society.
"If you are afraid of failure you don't deserve to be successful."
– Charles Barkley
Brief Overview
The International Student Athlete Academy, Inc. is a Philadelphia PA youth sports non-profit 501 (c) 3 organization that was founded in 1995 with the purpose of providing "at-risk" student-athletes, grades 6th through 12th, with educational enrichment, athletic development and personal growth skills. Our primary goal is to teach these student-athletes to master proven study skill techniques to improve their overall grades in school as well as expose and encourage them to pursue higher education. ISAA encourages positive behavior, exposure to diversity and cultural exploration, growth in decision making and planning, as well as the promotion of healthy lifestyles and behaviors. ISAA will also challenge these young men and women to strive for personal excellence in the effort to increase their attitudes and expectations toward school and for the future. ISAA programs focus on the following areas:
Academic Enrichment / Connection with School
Personal/Athletic Development
College & Career Exploration
Social Awareness
Celebrating our 20th year, ISAA has extensive experience in providing responsive youth sports programs and interventions to aid in the success of the over 3,000 student-athletes who have participated in its programming. In past years, ISAA provided a comprehensive after school program funded through the City of Philadelphia, that included subject based academic enrichment, SAT Prep tutoring, athletic skill development and a college exposure camp for girls and boys ages 10-18 primarily from low income areas of the area. Today, ISAA's programmatic model is structured around an intensive year round relationship with the students, parents, coaches and the athlete's academic counsel at his/her school. This model provides educational support, fosters service responsibility and assists the student in developing well-balanced lifestyles. Programs include:
Summer academic enrichment & athletic skill developmental camps
Mentoring/Counseling/Crisis Intervention
Fitness/Nutrition /Life Skill Sessions
Yearly athletic events and trainings in numerous sports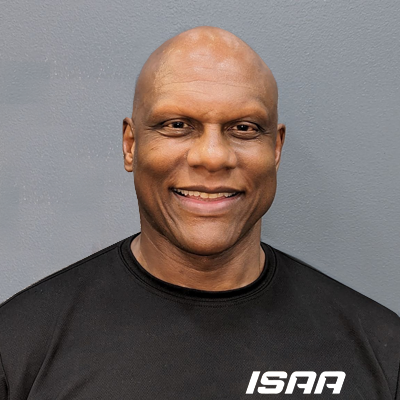 Carlos Bradley
President
Mr. Bradley is one of the premier athletic and fitness trainers in the country. He is a certified personal trainer, expert in human performance and a former natural body building champion. Carlos has a degree in Exercise Physiology and was a high school All-American football player, collegiate All-American and a professional football player. A member of the Pennsylvania Sports Hall of Fame, Carlos brings to the team a wealth of practical experience leading the personal growth and development component of the program as well as directing athletic components.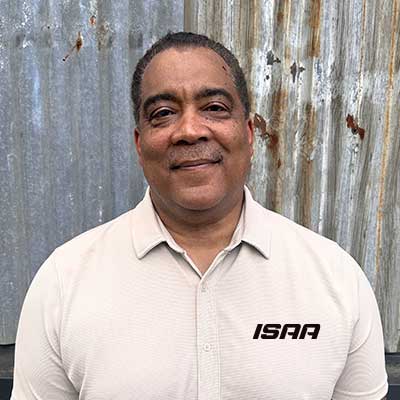 Dr. Joseph Paige
CEO & Co-Founder
Dr. Paige has over 25 years of experience in training and education in the areas of student development, academic planning, curriculum development and leadership management. Joe is a former collegiate athlete and high school football coach. He is a senior administrator in higher education and holds a doctorate degree in educational administration and is certified in mediation and conflict resolution. Dr. Paige facilitates administrative direction for ISAA. He has served on the Board of Directors for the New Britain, CT Boys & Girls Club, as well as offers his expertise to several youth agencies serving at-risk youth in the Philadelphia, PA, and Hartford, CT areas. He has been honored as one of the 100 Men of Color in Hartford, CT.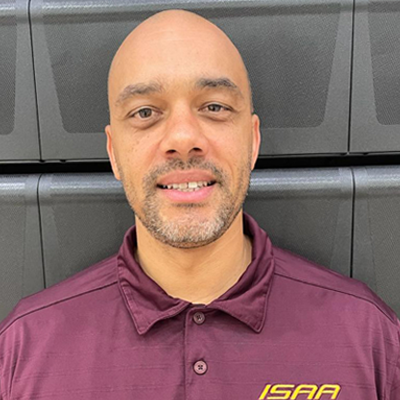 Rogers Glispy
Program Manager
Mr. Glispy brings a dynamic, energetic and youthful management approach to the ISAA team. Rogers is currently the athletic director of a large urban community college and is fast becoming very well known as an active influence in the lives of dozens of high school, and college student athletes. Rogers is also a certified United States Track & Field coach. Mr. Glispy has created numerous resources in providing solutions to personal, academic and social situations that our student-athletes are faced with.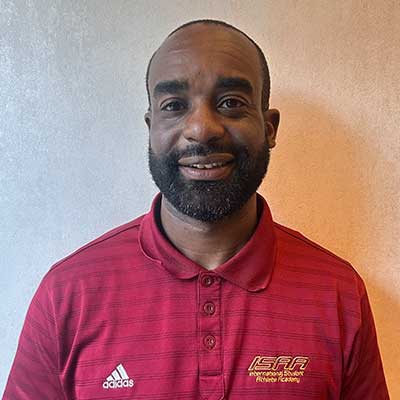 Antowine Graham
Athletic Director
Mr. Graham embodies the ISAA spirit as he was a former participant and now is an irreplaceable member of the executive staff. Antowine was an accomplished football player in high school and college and he played professionally in Europe and in the Arena League. He is a personal trainer in one of the premier facilities in Philadelphia. He is the director for numerous ISAA athletic events and is key member of the planning of day to day operations. He is well respected throughout the region.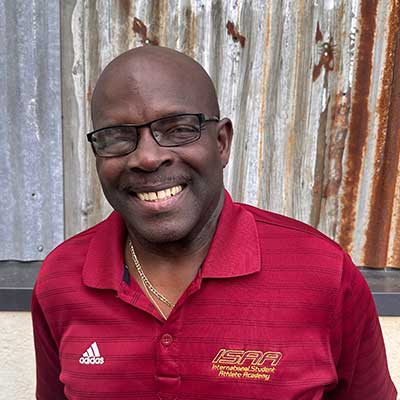 Fred Dukes III
Co-Founder
Fred Dukes has 20 years of comprehensive knowledge and practical experience in education, counseling, training and development. Fred directs the academic programming for the ISAA. He is a former collegiate athlete and collegiate head basketball coach. Fred holds a Master's Degree in Counseling. Mr. Dukes is a professor in higher education and has actively served in several not-for-profit youth and community organizations.
Mr. Dennis & Betty Martin
President, Keating Group
Mr. Rob Bovarnick
Attorney, Entrepreneurs Forum, Greater Philadelphia
Mr. Mark Rosenfeld
Entrepreneur
Amy Thompson
Business Executive
Dr. David Allan
Associate Professor, St. Joseph's University
Mr. Ralph DiGiovanni
Business Owner – Greater Philadelphia, PA
Ms. Christina Bradley
Director of Youth Services and Young Adult Initiatives at the DAO
Dr. Jay Rappaport
Director and Cheif Academic Officer of the Tulane National Primate Research and a tenured Professor of Pathology and Laboratory Medicine at the Tulane University School of Medicine
Mr. Michael O. Ring
Entrepreneur