We take a holistic approach to coaching, adding a level of mentorship that focuses on the student's academic success.
Our goals are to expose our youth mentoring program participants to numerous techniques and activities which aim to develop essential athletic skills needed for their chosen sport. In addition and more importantly, ISAA will expand participant's knowledge and understanding in the following four (4) target areas:

Academic Enrichment/Connection with School

College & Career Exploration


ISAA believes that developing youth in these areas will allow them to better understand what is expected of them in class now and what will be expected of them as they enter high school and college. Our objectives with our youth mentoring program are to engage them in academic enrichment sessions with our professional staff, volunteer mentors and with guest speakers who are experienced in selected topics to show a measurable level of competence and improvement in:
Attitudes & connections toward school
Understanding of the process of selecting a college as well how a college education relates to success in career(s) they may pursue
Self-understanding and a better idea of who they are, their interests, abilities, personality characteristics and lifestyle choices
Understanding of how to effectively manage social relationships with peers and to respond empathetically towards others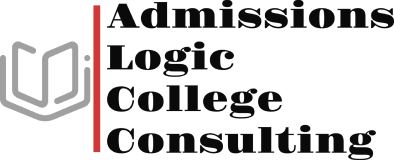 Contact Admission Logic, LLC
Edmund B. Luce, J.D.
Doretta Massardo McGinnis, J.D.
Phone: 484-575-1578 
Email: [email protected]
Doretta McGinnis and Ned Luce, co-founders of Admission Logic, LLC, can help high school students and their families navigate the college admission process from start to finish. They provide expert advice on every aspect of the process, including optimizing high school course selection and extracurricular involvement, creating an appropriate list of colleges, drafting application essays, and applying for financial aid. Ned and Doretta are associate members of the Independent Educational Consultants Association and members of the Pennsylvania Association for College Admission Counseling. They have personally visited numerous campuses, where they have met with admission staff and students in the interest of helping their clients find the best fit.
Admission Logic offers multiple college counseling packages and services, including a comprehensive package that students may begin in 9th-11th grade; a senior package, focused on the college search and application process; and packages focused solely on college selection or solely on application essays. Hourly consultation is also available and may be used for the client's choice of issues.